Bruce Springsteen and the E Street Band will be back on the street soon enough. After recently pushing back all of his remaining concerts for 2023 due to a health issue, Springsteen's camp has announced the makeup dates for the rescheduled shows set to take place in 2024.
The new dates come in two clumps — a month-long swing taking place in mid-March through mid-April, followed by a second month's worth of shows in mid-August through mid-September.
This rollout of dates represents all the U.S. dates that Springsteen put off. He has not yet revealed the makeup dates for the Canadian shows that were also recently postponed, but those makeup gigs are set to be revealed next week, the announcement says.
The announcement said that all tickets for the postponed shows remain valid for the new dates. Information about refunds for anyone not able to make the rescheduled concerts is available through the companies that originally issued the tickets. It was previously announced, when the gigs were first postponed, that ticketholders would have 30 days to request a refund after the new dates were revealed.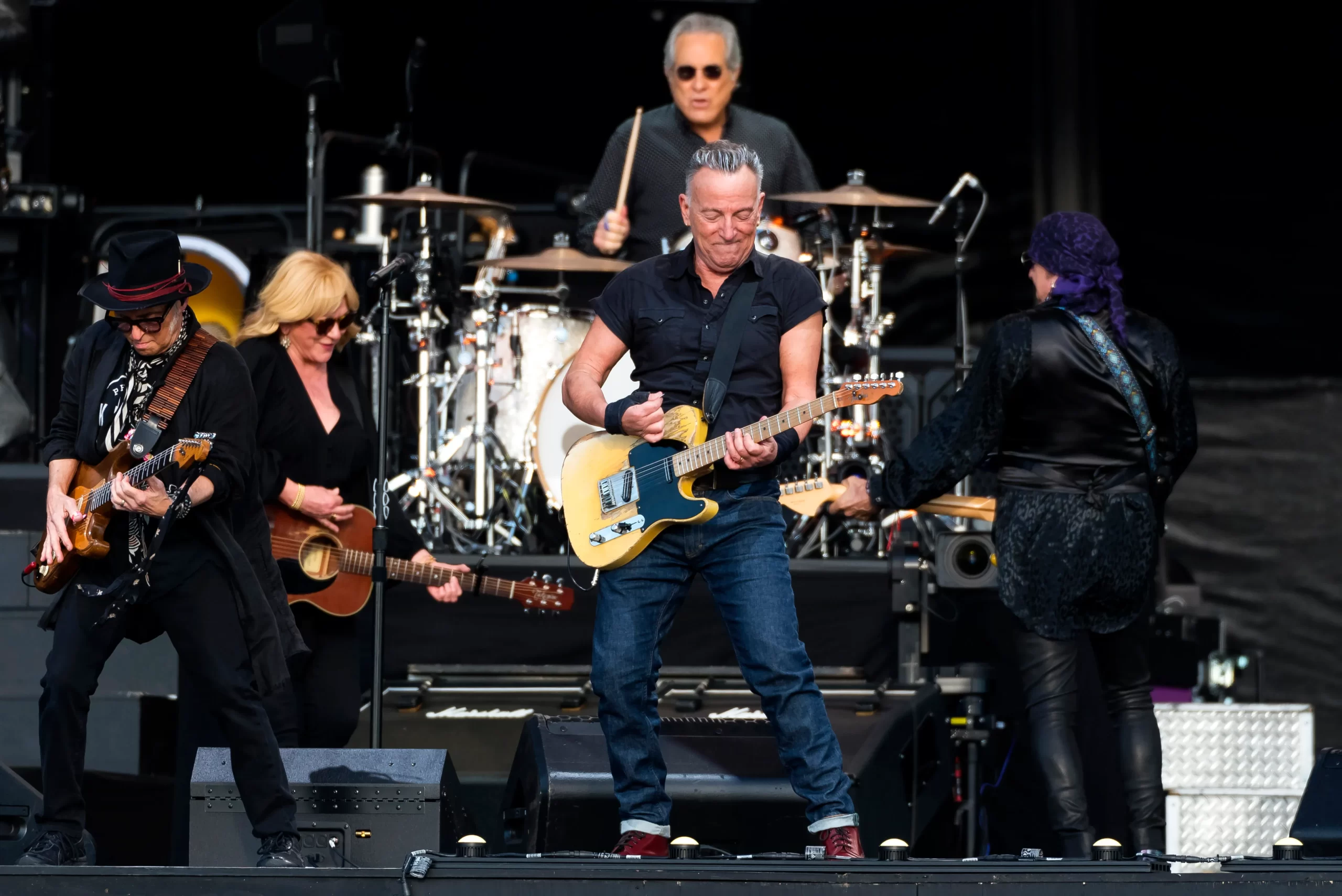 The revelation that Springsteen would be putting off all his shows for the remainder of 2023 came on Sept. 27. "Bruce Springsteen has continued to recover steadily from peptic ulcer disease over the past few weeks and will continue treatment through the rest of the year on doctor's advice," that announcement said.
The first sign of trouble came when Springsteen missed gigs in Philadelphia on Aug, 16 and 18, bowing out because of an illness that was not revealed at the time. Those two shows were immediately rescheduled for August 2024. He returned to the road, briefly. Then, on Sept. 6, Springsteen postponed the nine remaining shows he had set for September, and at that time revealed the peptic ulcer diagnosis. It would be another three weeks before the news came that his recovery would take longer than expected and the towel was thrown in on the rest of the dates, which were originally to have concluded Dec. 12 in San Francisco.