Naomi Watts, the talented British-Australian actress, has finally tied the knot with her longtime boyfriend, Billy Crudup. The happy couple got married on Friday, June 9, and Watts shared a lovely photo of them on the steps of a Manhattan courthouse. In the picture, both 54 years old looked absolutely stunning. Crudup wore a stylish blue suit without a tie, while Watts graced the occasion in a beautiful white bridal gown. It's no surprise that the actress, known for her roles in movies like 'Luce', 'Ophelia', and 'The Book of Henry', has had several high-profile relationships in Hollywood. Let's take a peek into Naomi Watts' dating history, filled with love and companionship.
Billy Crudup (2017-Present)
Naomi Watts and Billy Crudup began dating in 2017 while working together on the Netflix series 'Gypsy'. They kept their relationship low-key after Watts ended her long-term relationship with Liev Schreiber. Finally, on February 27, 2022, they made their first public appearance as a couple at the SAG Awards.
In April, engagement rumors sparked when Watts was seen wearing a stunning diamond ring during an appearance on 'Today' show. On June 10, they confirmed their marriage through an Instagram post. The day before, they further fueled speculation when they were photographed in wedding attire, as seen in images obtained by Page Six.
Liev Schreiber (2005-2016)
Naomi Watts and Liev Schreiber were together for a long time, from 2005 to 2016, but they never got married. They have two kids named Sasha and Kai. Even after they broke up, they have remained on good terms and continue to co-parent their children, often seen together as a family.
They first met at the Met Gala in 2005. People were curious if they would get engaged, but it didn't bother them. Shortly after promoting their new movie on a world tour, they announced their split in September 2021. They released a joint statement saying that they had decided it was best for their family to separate as a couple.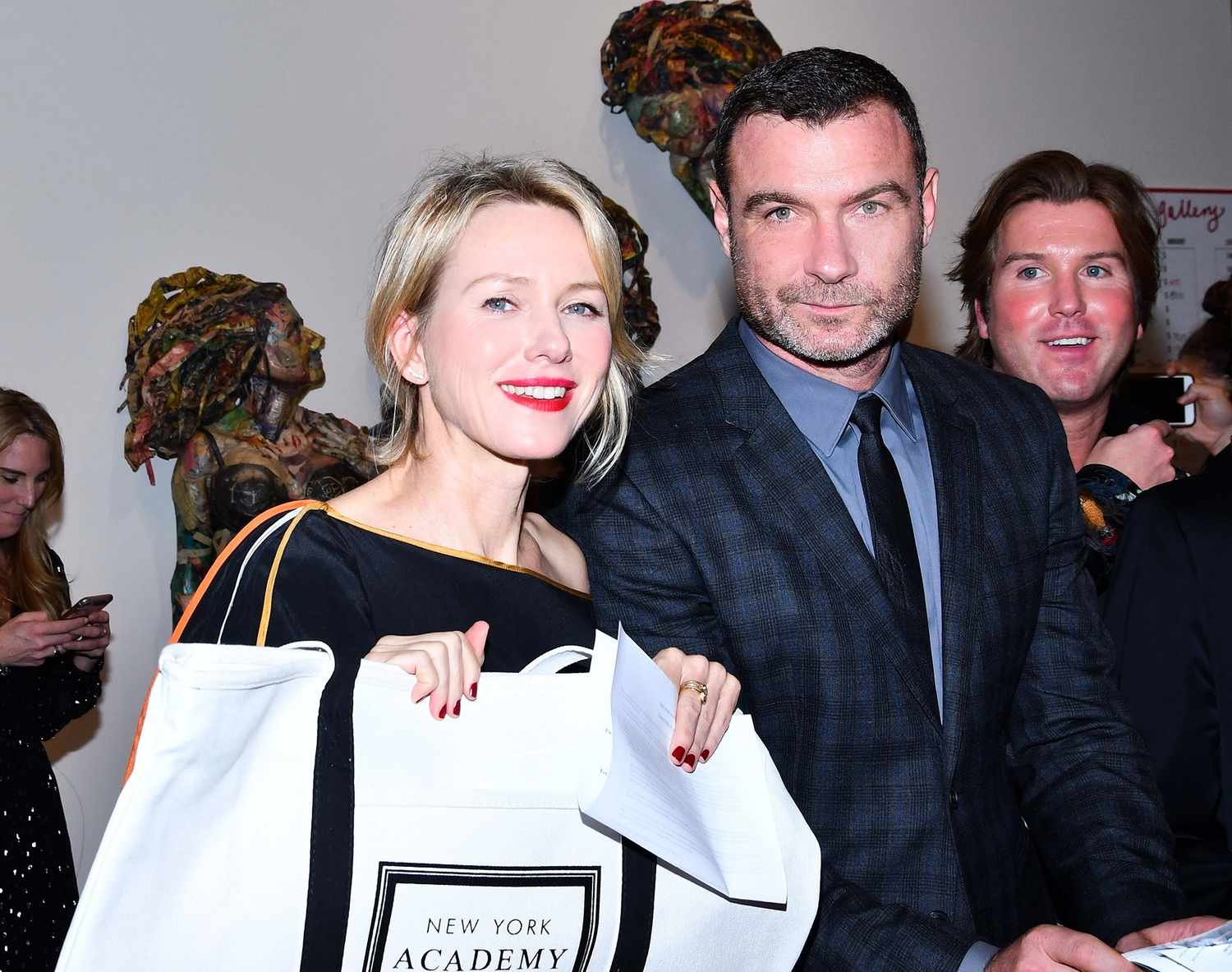 Heath Ledger (2002-2004)
Naomi Watts and Heath Ledger were in a relationship from August 2002 to May 2004. They met while working on the movie 'Ned Kelly' in the spring of 2002. At that time, Watts wasn't familiar with Ledger's work but was captivated by his intensity. They remained close friends even after their breakup until Ledger's tragic death in 2008. They often attended events together and supported each other. Watts has been vocal about her support for Ledger since his passing. On the 10th anniversary of his death, she described him as a "beautiful soul" and wished him a happy birthday. Throughout the years, Watts has paid tribute to Ledger in various ways.
Stephen Hopkins (1999-2001)
Actress Naomi Watts dated director Stephen Hopkins from 1999 to 2001. They dated before her career soared, and Watts mentioned that after their breakup, she began paying more attention to her appearance. In an interview with People, Watts explained that Americans tend to emphasize their looks more, whereas Australians generally downplay them.