The cover of this year's Fall Style & Design issue showcases the work of Diana Ejaita, an artist who has herself dabbled in the world of fashion. When we published her first cover for the magazine, four years ago, she had just launched a line of clothing inspired by her heritage, a mix of Nigerian and Italian roots. Now Ejaita is a young mother—her daughter, Mathilda, was born nearly two years ago—and a recognized artist who has been the artist-in-residence at Florence's Villa Romana for the past few months. In her cover for the September 25, 2023, issue, Ejaita continues to trace a distinctive path, blending classic shapes and techniques of Western and African art traditions, fusing the old and the new. I talked to the artist about Florence, family life, and multidimensional living.
What has the artist residency in Florence been like?
I have enjoyed being in Florence so far. It's my first time back in Italy after seventeen years away. I am especially trying to use this time to get back into practices I had set aside in the recent past, such as working with clay and trying to put the subjects of my drawings into tri-dimension. I have also had the chance to get back to printing techniques such as etching. Il Bisonte, a very old printing laboratory, invited us to visit and practice with them; the last time I worked with the medium was more than thirteen years ago. I'm trying to un-digitalize my practice and myself—and to go back to more organic ways of creating art.
You're also opening your own artist's space in Lagos, Nigeria. What do you think artists gain from residencies?
Residencies offer one the chance to visit another country while keeping one's own practice; working and researching while travelling offers an interesting way to sink deeper into one's surroundings. It is a fast lane to connecting to people and places while collaborating.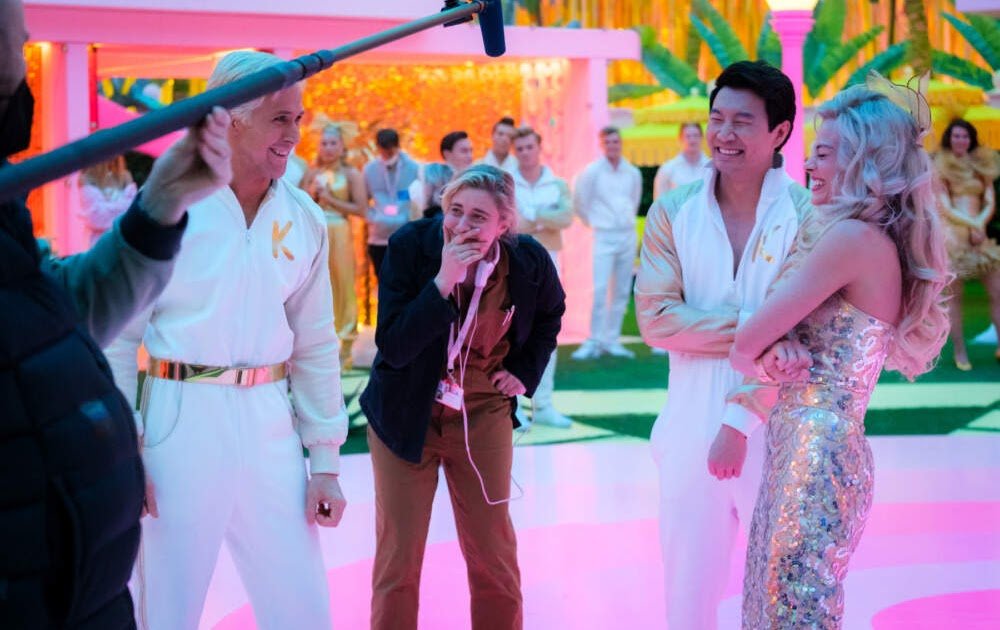 You use many different mediums in your work. Do you have any adventurous hobbies outside of art?
I love to bike, and now I love to bike with my daughter, Mathilda! That's the most adventurous I have been so far. But I am really meditating on spending more time in nature, maybe hiking in the mountains.
You're now raising a young daughter. Do you let her in the studio when you work?
This is a question I ask myself, too: When will I be ready to share the studio with Mathilda? At the moment, she is too young, and I guess the studio time is my time right now. I hope that, when she's older, we will be able to share more creative time together.
Growing up, did you always know that you would be an artist?
I think so. I have always been on the creative side, and I naturally followed the path I was supposed to walk through. This is also thanks to my parents, who always supported their kids' inclinations.