The biggest heavy metal band in the world is back in the trailer for Metalocalypse: Army of the Doomstar, a new film from Adult Swim that will hit video-on-demand services and Blu-ray/DVD on August 22nd. In addition, Metalocalypse band Dethklok have unleashed their first new song in 10 years.
Written and directed by series co-creator Brendon Small, Metalocalypse: Army of the Doomstar follows Dethklok singer Nathan Explosion as he attempts to write the Song of Salvation, the only thing that can save the planet from Metalocalypse.
In addition to co-creators Small and Tommy Blacha (who write and perform Dethklok's music), the film also features guest stars Stephen "Thundercat" Bruner, Kirk Hammett, Mark Hamill, King Diamond, Jon Hamm, Amy Lee, Malcolm McDowell, Juliet Mills, Laraine Newman, Raya Yarbrough, Livia Zita, and Scott Ian.
A new Dethklok album, Dethalbum IV, arrives on the same day as Army of the Doomstar (pre-orders are ongoing), while the film's soundtrack follows on August 25th. As a preview of the Dethklok album, check out the new song "Aortic Desecration" below.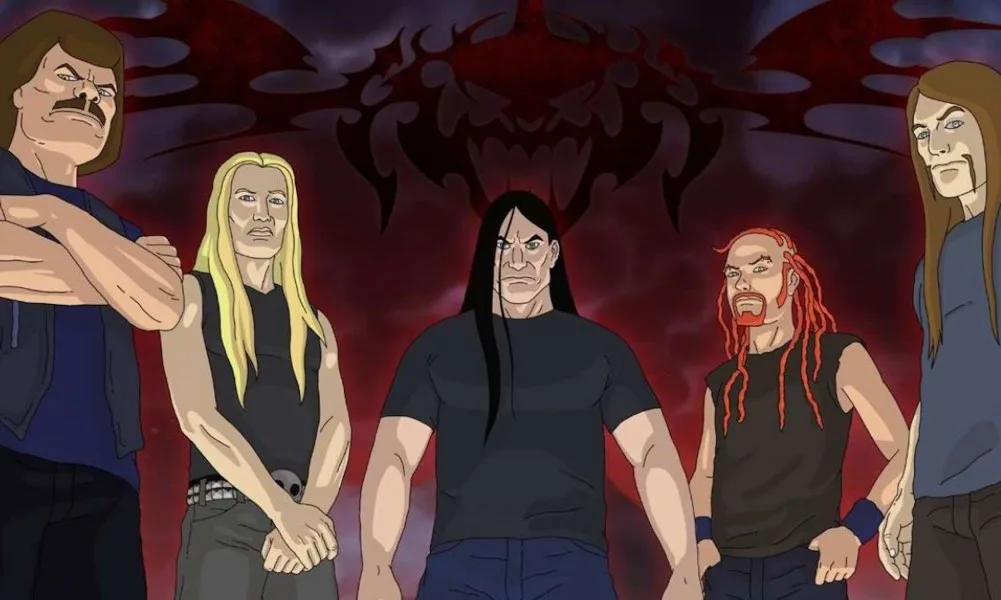 Announced back in 2021, Army of the Doomstar marks the return of Metalocalypse, which ran as an animated series on Adult Swim from 2006 to 2013. The series lampooned heavy metal culture through the lives of Dethklok, a band who become impossibly famous despite being unable to do anything for themselves.
For those who want to catch up with the series before watching the movie, a collection titled Metalocalypse: The Complete Series — containing all 62 episodes — will be released August 22nd both digitally and on DVD.
And fans who want to catch Dethklok in concert can see them as they embark on their co-headlining North American BABYKLOK Tour with BABYMETAL beginning in late August. Grab tickets to a show here.
Watch the trailer for Metalocalypse: Army of the Doomstar and check out the lyric video for the new song "Aortic Desecration" below.